Pass case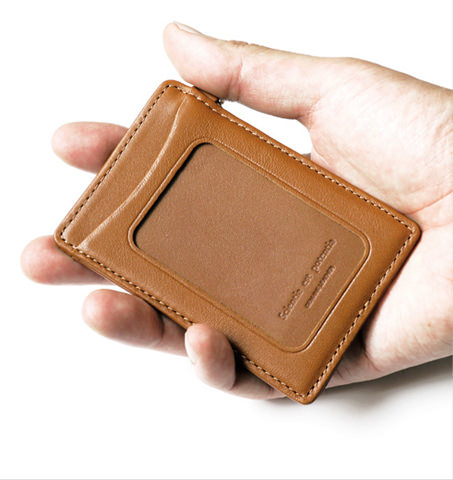 Do you satisfy your pass case?
If you are a daily user of train, bus, and any other transportation, a solid and high-quality pass case is an essential. It's really important how quickly the pass case can be taken out from your bag.A non-contact type IC card has been increasing nowadays, so you need to check if your pass case is corresponding to it or not. Also, if you have a couple of cards, each cards need to react separately. And the most important thing is the pass case can give an instant reaction.If you are a man, you may keep the pass case in your pocket. However, you still have many thing to keep in your pocket such as a wallet, a key case, and a coin purse. It's so annoying, right?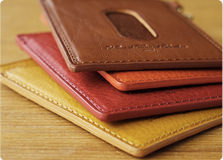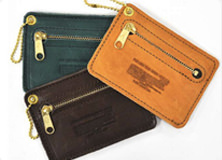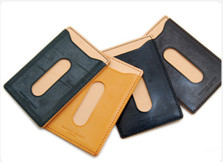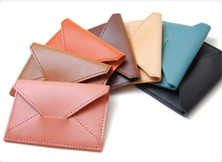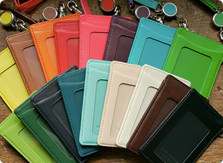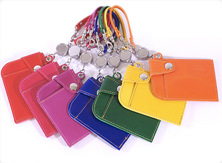 New type!!
So we would like to introduce a new type of pass case having additional function not only a case for cards. This is our best seller item, it can be used as coin purse not only card case.With this, you can make a quick trip to a convenience store or go for a walk for a bit without a big bag!
No more stress!
Some people put IC card into a wallet, it seems like very difficult to find the target card immediately from many other cards. A pass case helps a quick and easy access to IC card! No more stress in front of a ticket gate!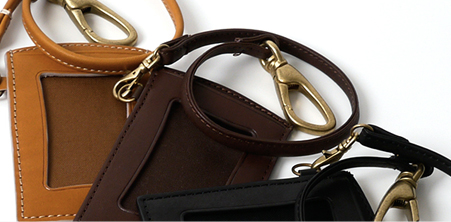 Leather pass cases
We have one more thing to introduce you! "Leather products". Japanese craftsmen made every effort to create great leather stuff. All leather stuffs were hand-made, every product is the only one in the world.It continues to provide good service even after decades of use. The color of the leather is getting nicer and nicer as you use it. Why don't you get a cool leather pass case in memory of new school or company life?
An unique item!
We are offering a wide choice of pass cases including stylish, fashionable, simple, and user-friendly products. We are sure you can find your ideal one!
The pass case with the reel! It has overwhelming popularity! No more worry about missing! This can be attached to belts not only bags, and surprisingly, even if you put several kinds of cards together in this pass case, no interference occurs.
HOT ITEM!!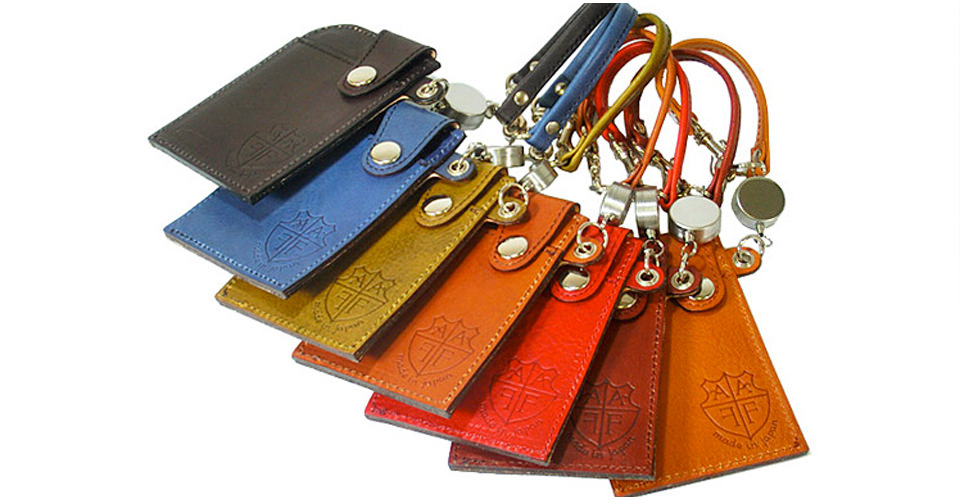 A brand we are eager to introduce to you is "AGILITY Affa". The biggest advantage of this pass case is "REEL". This reel can expand up to 40cm, so it helps easy access to a security system. Its reasonable price is also very attractive!
We work towards being No.1 online shop for Japanese leather products!!
If you are looking for a men's pass case, look no further than Free-spirits. We have variety kinds of men's pass cases such as leather, cordovan, bridle leather, and lots more. Most of our items are hand-made by Japanese craftsmen, their performance is incredibly sensitive. Enjoy subtle craftsmanship and a delicate texture. Furthermore, we care not only the items but also boxes. Our items will be put into cool and beautiful boxes.