Moneyclip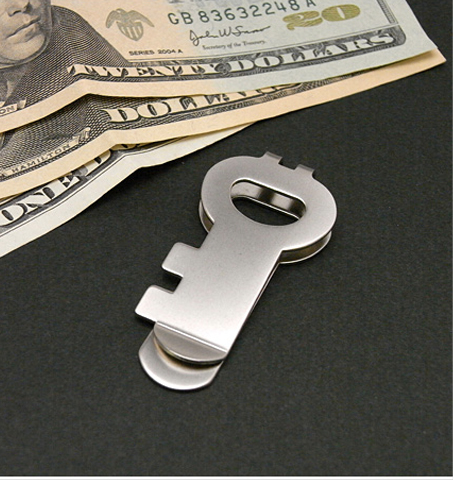 Do you know the original reason why money clips were developed?
The money clips were developed in the West to clip small bills for tips. They are very popular over in the United States, but not that popular here in Japan and other Asian countries. So, it makes you even more unique and look different from others.A man who don't want to carry around a wallet puts cash directly into a pocket. However, it might be dropped and snatched, and above all, it's not physically beautiful. Imagine how uncool it is if a guy dressed a smart suit hands a clerk crumpled cash? Use the money clip to hold cash compactly and beautifully, and say "Good bay" to crumpled cash! Recently, money clips having excellent design are becoming more and more popular for stylish guys with a variety of purposes with an accessory sense. A person who has been using the wallet regularly may feel uncomfortable putting cash directly into the pocket. So we would like to introduce a wallet with money clip. If you use a bulky and unsightly wallet, it must ruin your body line… Try the money clip to maintain beautiful lining of your favorite outfit!
The money clip is very convenient!
Furthermore, you can grab cash very quicker and smarter. A multifunctional money clip has spaces for credit cards, IC cards, business cards, and a driving license, etc. You can go a night club only with it! The money clips are still uncommon wallets, but there is no doubt the money clips help you to differentiate from other guys
We are offering a variety choice of the money clips. Visit us and Enjoy our peculiar tastes of products! Imagine, it's so cool if you the money clips perfectly!!Also, the money clips are a perfect gift for boyfriend, husband, teachers, and friends! In order to meet customer's needs, we provide name print and gift wrapping service! If you need name print and gift wrapping service, don't hesitate to ask us!
HOT ITEM!!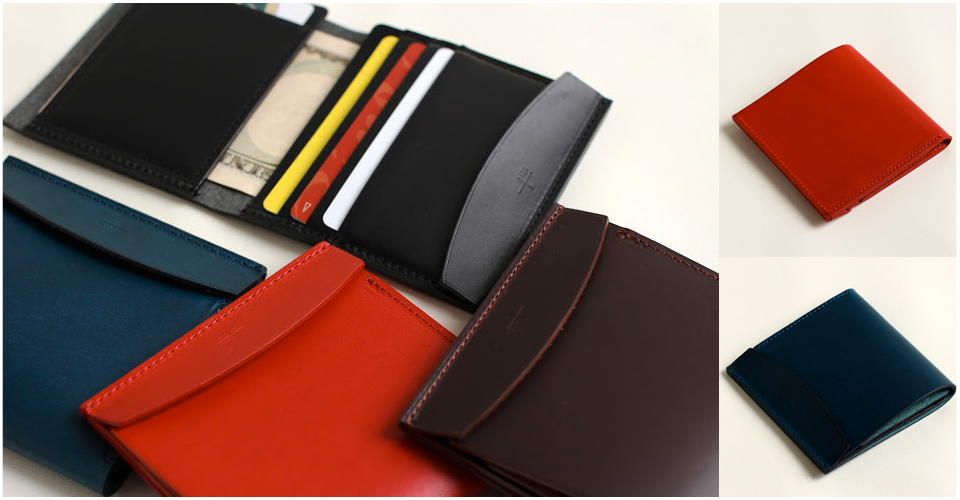 A brand we are eager to introduce to you is "m+" called emupiu.It has one bill pocket and four card pockets. The biggest advantage of this money clip is its beautiful form. If you don't like a bulky wallet, why don't you have it?
We work towards being No.1 online shop for Japanese leather products!!
If you are looking for a men's money clip, look no further than Free-spirits. We have variety kinds of men's money clips such as leather, cordovan, bridle leather, and lots more. Most of our items are hand-made by Japanese craftsmen, their performance is incredibly sensitive. Enjoy subtle craftsmanship and a delicate texture. Furthermore, we care not only the items but also boxes. Our items will be put into cool and beautiful boxes.